Mizuno sangyo logistic system
Efficient service by centralize management
We can provide several benefit to customer with the capability of handling operation efficiently such as goods storage cost reduction, ordering cost reduction and even request by customer that need delivery only specific goods to each shop location by centralizing the goods in Mizuno Sangyo. By using our clean room, we can also handle efficiently customer goods such as setting, labeling and many.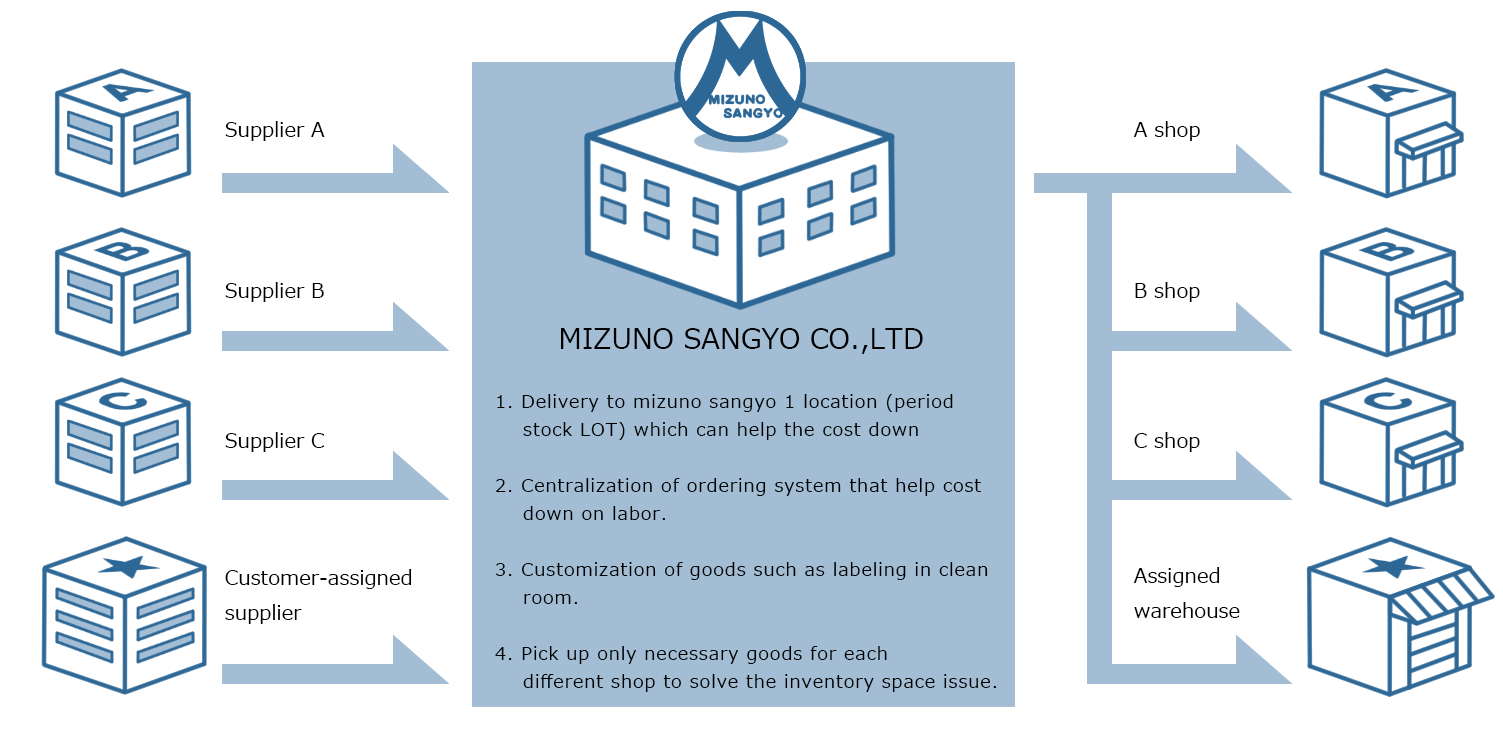 Order operation is on a 24-hour system
We manage goods with barcode In mizuno sangyo kanto distribution center. Also with our own developed electricity power supply, we can manage to proceed daily business operation in case of power outage due to natural disaster. As for current 2016, we are using customized forklift truck with installed screen that link to terminal data, a wearable handy scanner that help us improve our efficiency and keep analyzing for improving efficiency in daily work. Beside our main Kanto distribution center, we are also keep progressing to start digital picking and barcode managing. We working to only delivery necessary goods, amount and location requested by client correctly.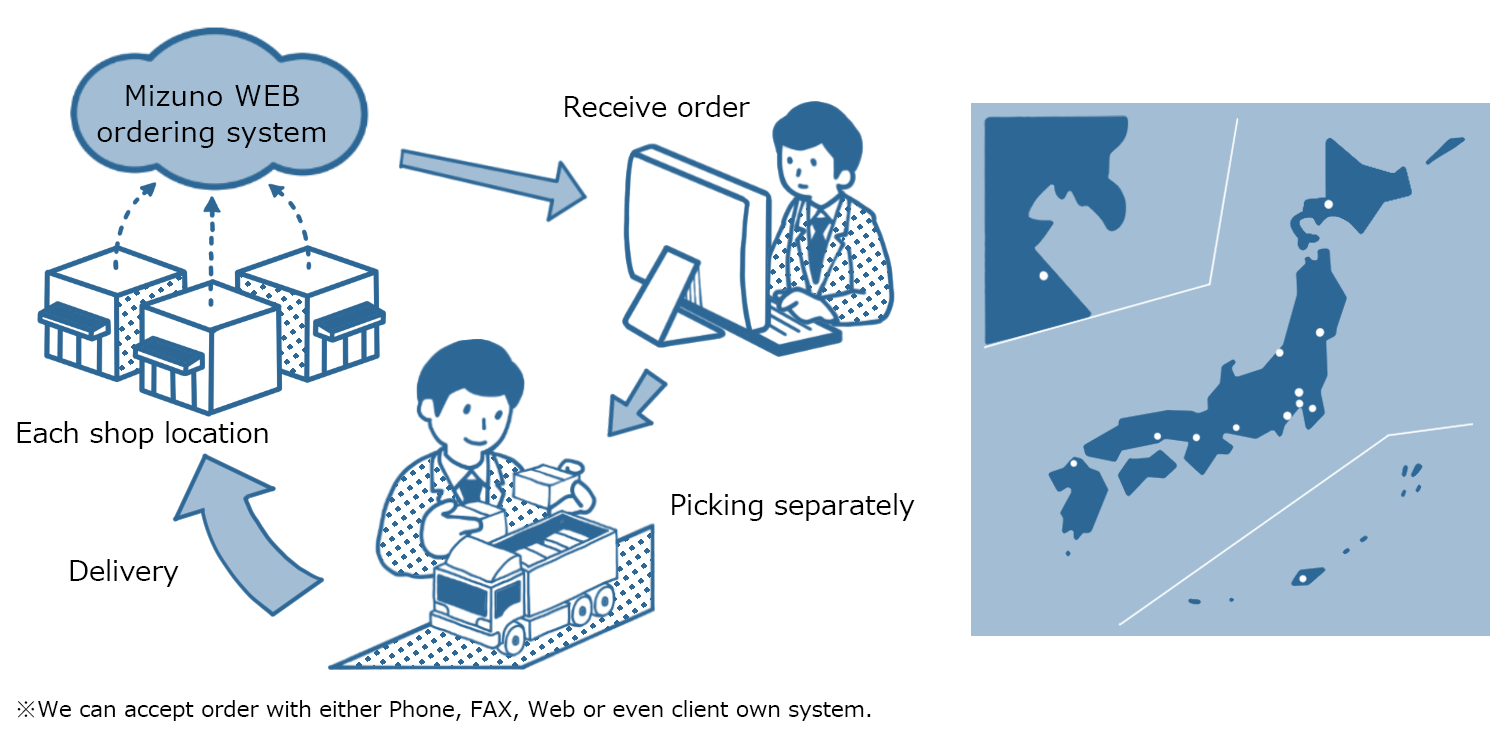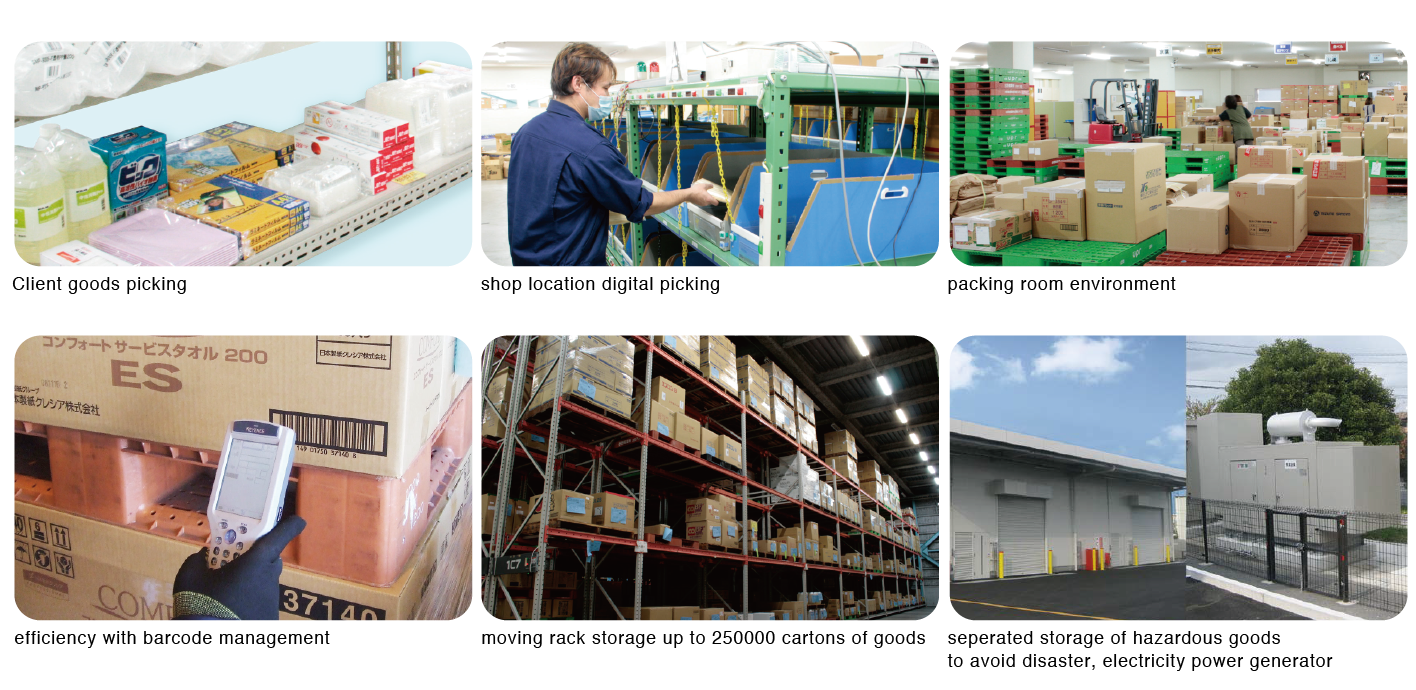 Hygiene control by Clean room
We having our own clean room inside kanto distribution center. In order to avoid foreign object(dust, microorganism), we control the cleanliness strictly which make us are able to handle any customized, setting, assorted packaging material that directly contact with food. Also we inspect the condition of pest control inside building periodically, we keep thinking various method to prevent contamination on goods.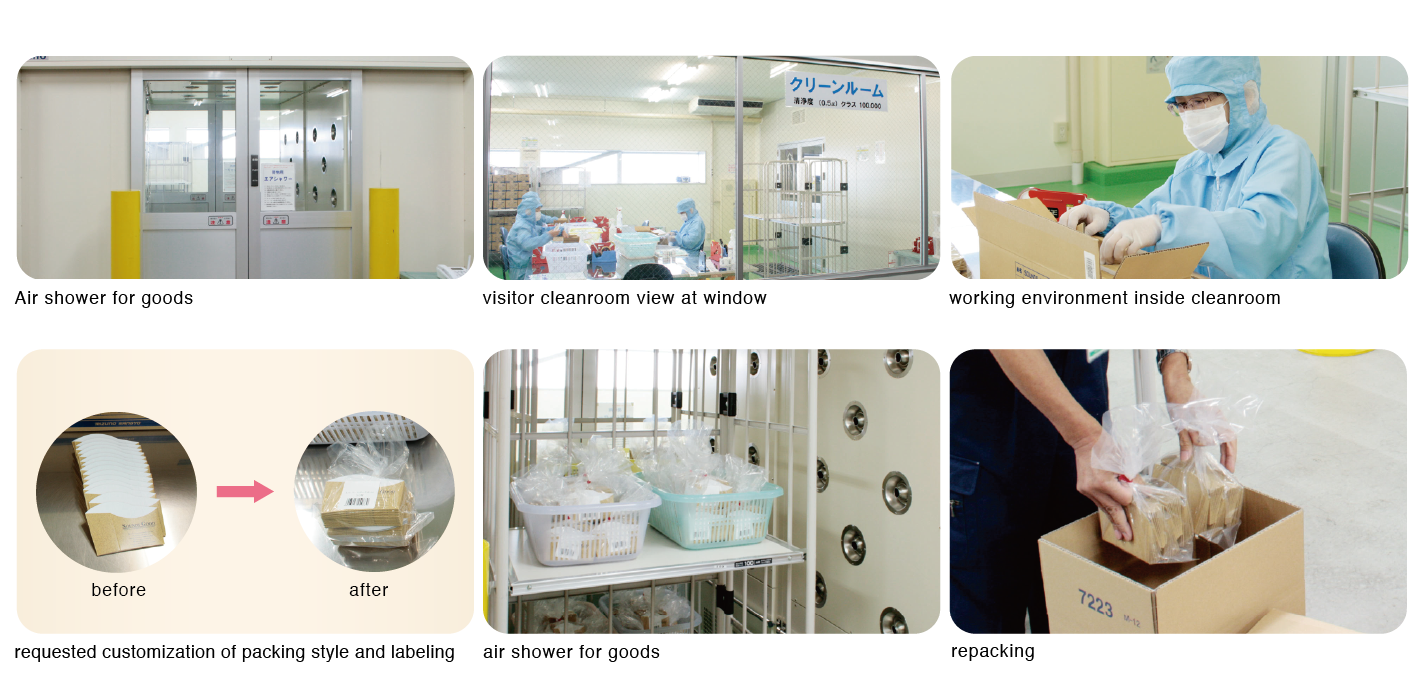 Kanto distribution center feature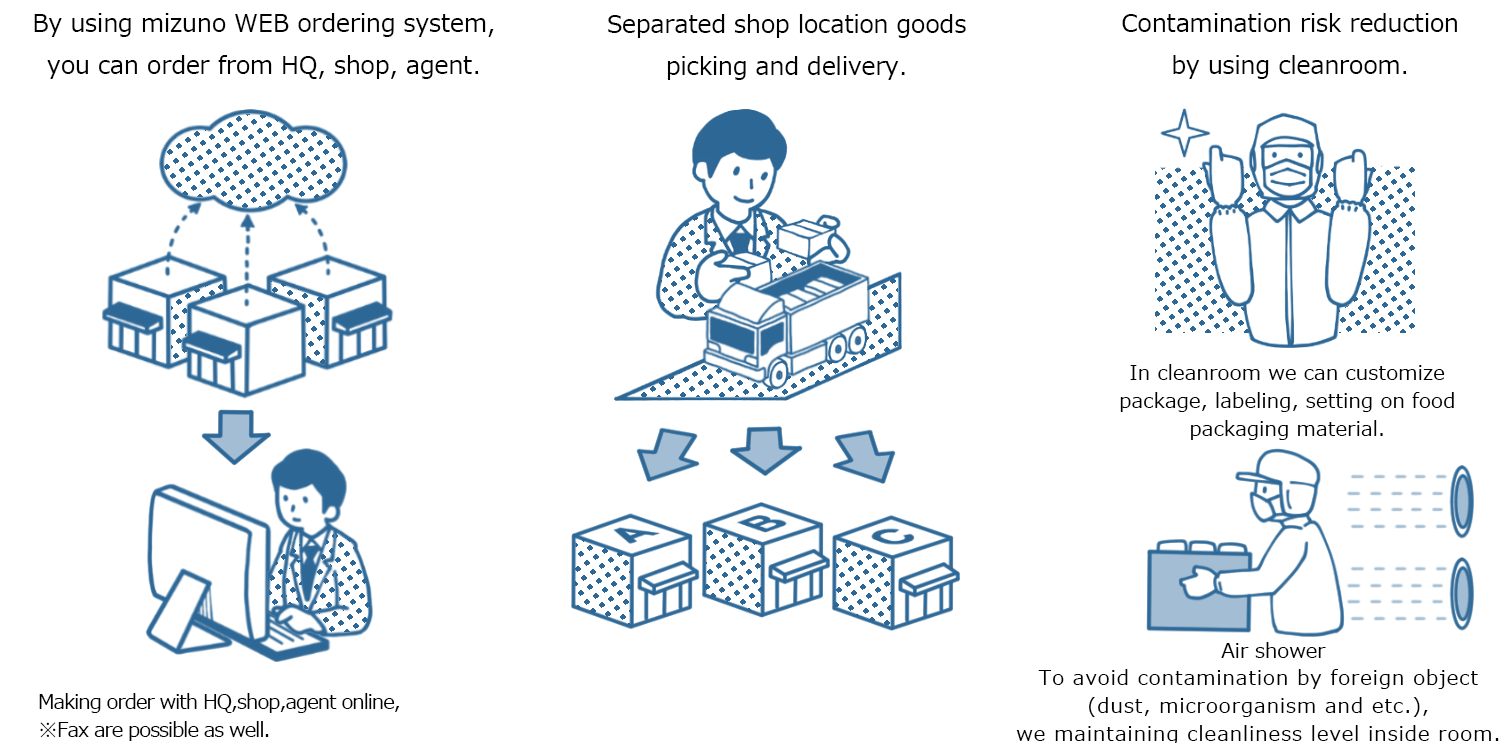 Kanto distribution center profile
Address Saitama ken kazo-shi ookuwa 2-24
Land size about 17,490㎡
Warehouse size about 22,737㎡
Picking room 8,250㎡
3rd floor clean room size 247㎡
building structure 4 floor reinforced concrete/ elevator(3t) x 3 unit/ goods elevator 1st floor to 4th floor x 2 unit, 62 to 72 pallet per hours/ auto sorter/ moving rack(9000 pallet storage)/ emergency power generator 1 unit(250KVA) /hazardous goods storage/toxic goods storage/ electronic forklifter 33 unit/ medical goods sales office
highest stock amount about 280000 cartons
Own delivery 2t truck x 20 unit( capital area beside north kanto area)/ Route courier (working with cooperated courier) / Cooperate with several corporate for whole country delivery/ work with TEL.,FAX,WEB,EDI