Mizuno sangyo food hygiene department
Currently, hygiene concern toward food are one of the serious issue that our customer required on food hygiene level when provide to consumer. We Mizuno sangyo can continuously provide service from doing kitchen hygiene inspection to prepare workplace hygiene guidance when needed, and also staff education.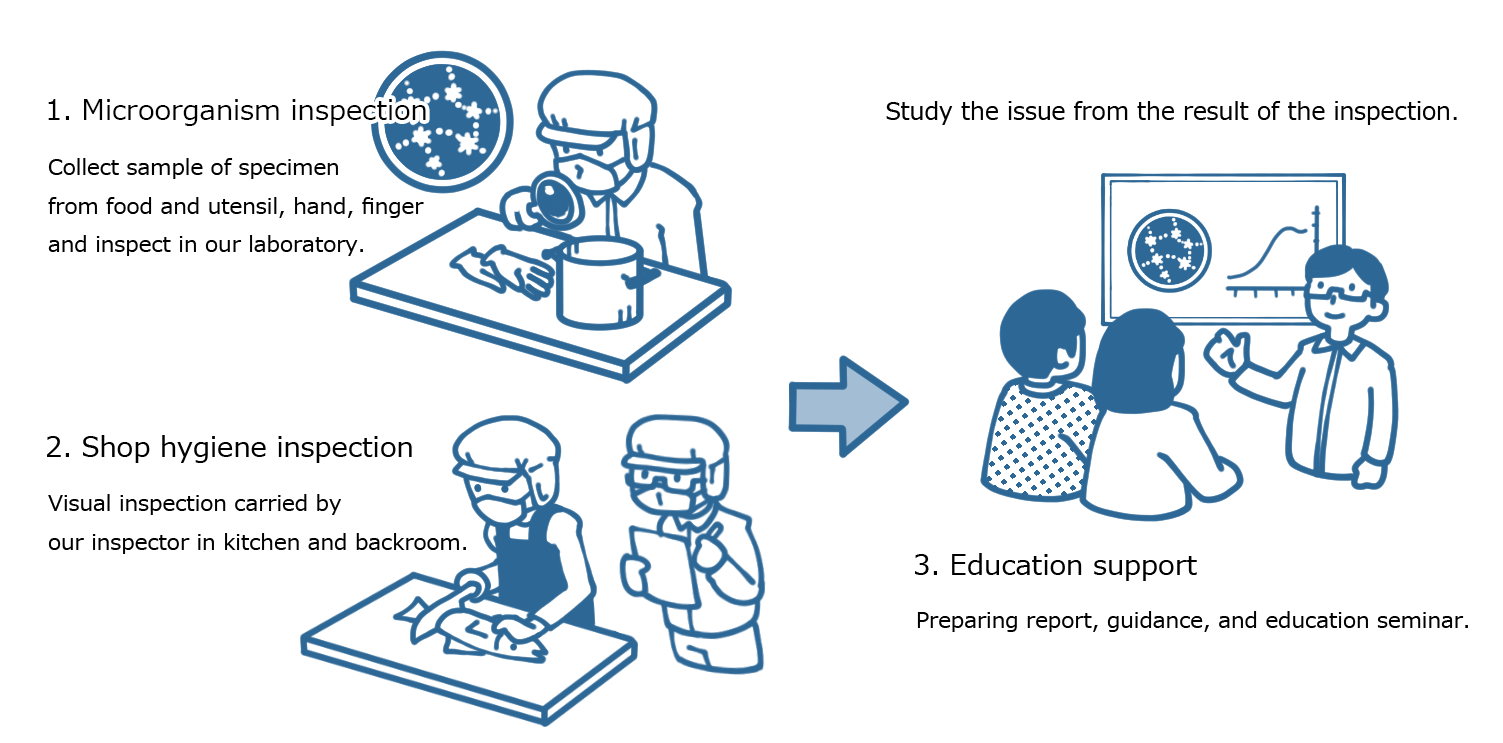 Microorganism inspection, shop hygiene inspection
As a third party we can provide more stricter, details inspection and understand the condition of shop`s kitchen, backyard hygiene status.
And with our own laboratory, we can provide sample inspection service efficiently.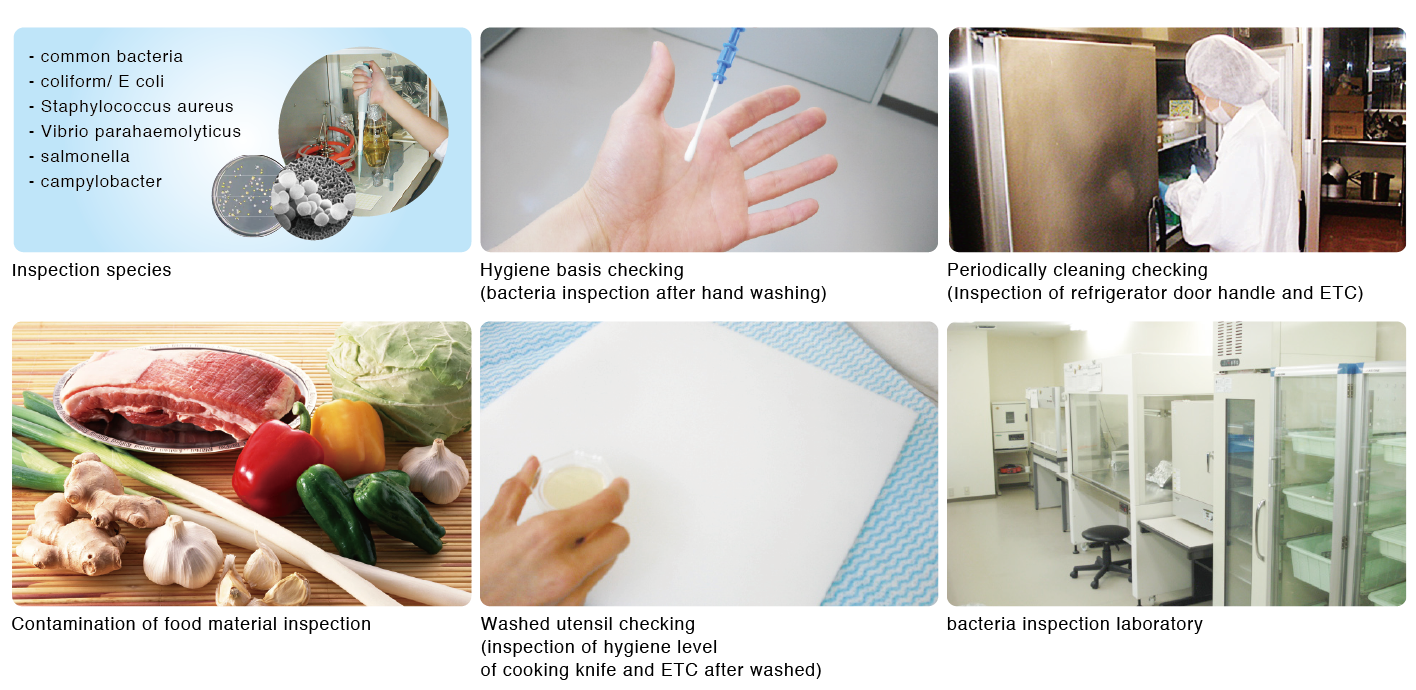 Education support
By review of hygiene and microorganism inspection result, we provide seminar, report and guidance. Daily food safeness can be establish by connection of [relationship] between people and people. In order to always prepared with safe food material, staff and environment, We Mizuno Sangyo taking the importance of communication, and respond to the inquiry and expectation of a each customer.