Mizuno Sangyo`s design product development
Mizuno sangyo`s product development started from identify current existing product`s dissatisfaction and enquiry.
Product development of Mizuno Sangyo is not only based on general knowledge of food industry, we also apply the flexible idea based on multiple factor. Start from small inquiry, dissatisfaction and request up to the selection of material toward the current product state. We keep pursuing to analyze and to propose what our customer need based on the daily business operation.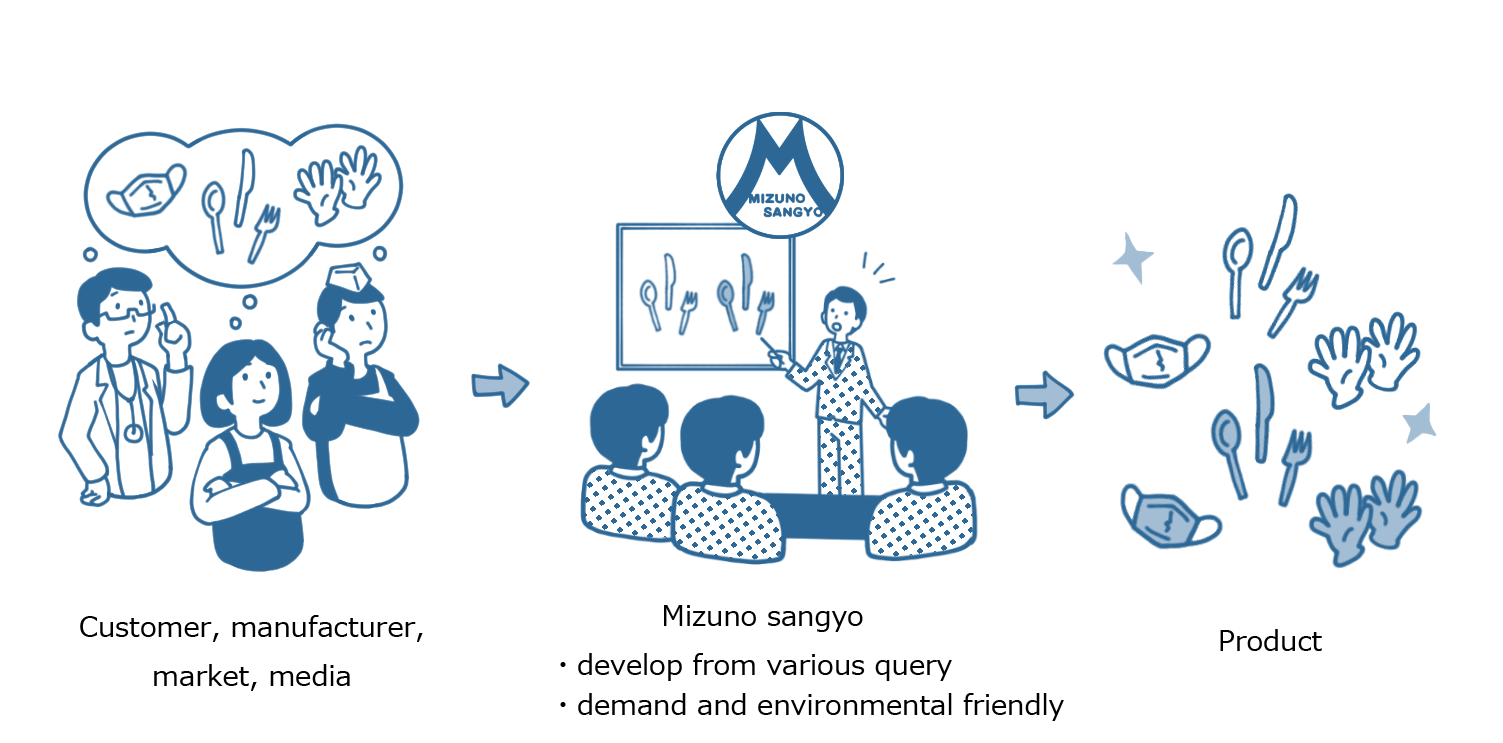 Of course in order to fulfill the demand from customer, we offer several of product with matching designation with shop interior environment ・material style and many more. We can provide a satisfactory deal to customer that thought customized goods might need [high production amount and expensive?]